FokusMap Mobile App
Our eponymous app " Fokusmap " provides with an interface that is specially made for the mapping on your phone.
100 % Offline
Profitez de cartes offline sur iOS ou Android pour une plus grand confort d'utilisation.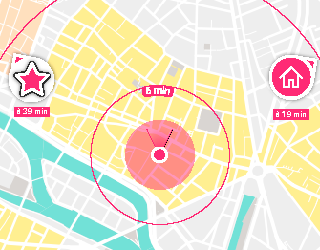 Ajout de favoris
Bookmark your favourite POI or add your own addresses thanks to a long tap on the map! Your favourite spots will not disappear anymore: even when they are off the map, they will appear by means of an arrow showing their location.
FokusMap Mobile App – Anyone can have their own App
We propose an App similar to our eponym application " Fokusmap " as a white-label.