The embedded, ready-to-use map!
We build your mobile or web map. You update it thanks to our simple back-office service.
100 % embedded
100 % custom-made
100 % editable
    0 % effort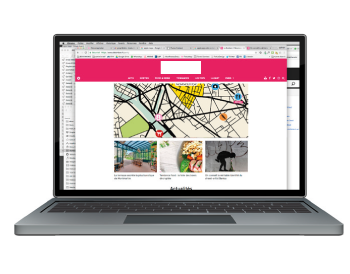 Easy to include on a Website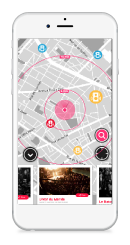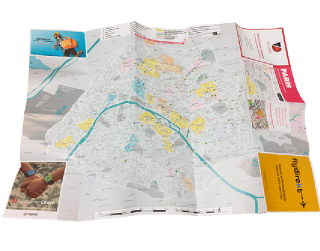 Which kind of map do you want?
Web map
· Easy to include on a Website
· URL supplied by the backoffice
· Bitmap Illustrations: yes
· OpenStreetMap or SIG data
· Custom-made Functions: optional
· Advertising on the launch: optional
Offline mobile map
· Simple SDK iOS / Android
· Vector data, ultra-light
· Up-to-date information with the back-office
· Vectorial data or bitmap
· Custom-made Functions
Business/Data visualisation
Easy arrangement of your useful addresses, on your smartphone
· Web App: edit mode
· Data addition: manually or Excel file
· High-performance with +1000 locations
· Custom-made computer graphics
With MapMaker, there is no need to be a cartographer or developer
Perfect for editorial writers, designers or all those who want to promote any geographic location. Say it with a map! MapMaker: maps for dummies!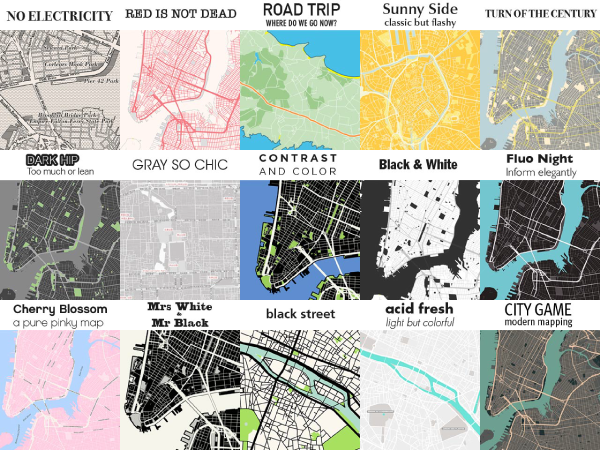 1. How stylish are you?
We have 15 predefined styles + 1 custom-style where you can chose your colors.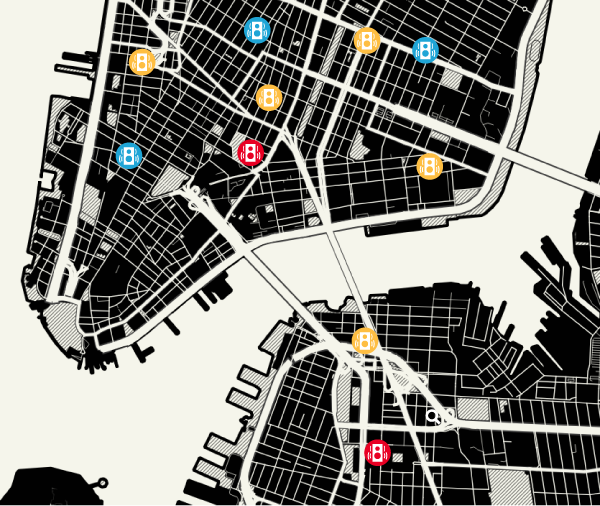 2. Choose your places
Insert icons or illustrations on your points of interest.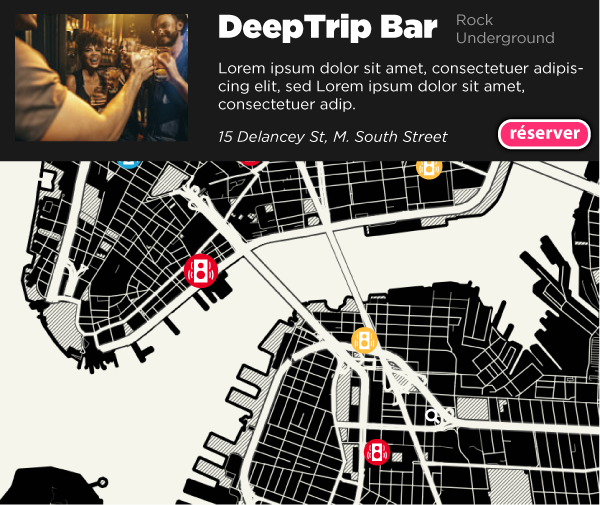 3. Your own layout
HTML editor integrated to easily add videos or buttons.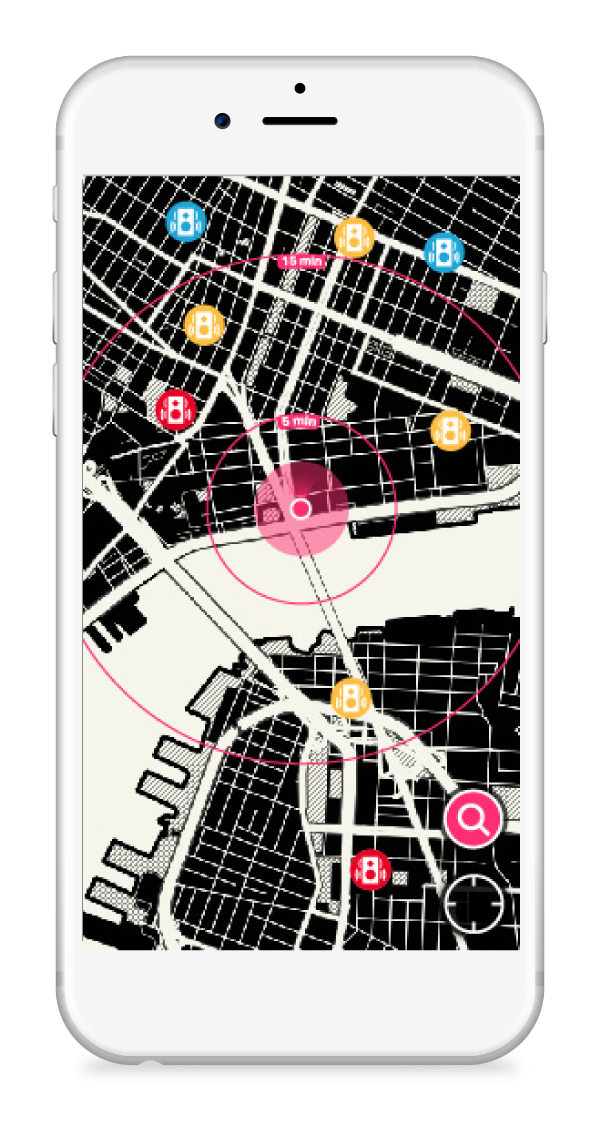 4. Your map is ready-to-go!
Share you map straightway or integrate it into an existing site.
5. Follow your map's evolution
Real-time statistics: traffic information, most visited sites, etc.
They have put their trust in us

Former theater today transformed into house of creation and innovation dedicated to art where  music, theater, visual arts, video games and any sorts of artistic expressions all join and draw the world of tomorrow.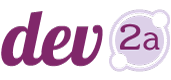 Dev2a is a Web platform allowing to create and to administer a  multi-media mobile application in all simplicity. As soon as your app is published, our team accompanies you and helps you to make a success of your communication.

Collaborative travel guide allowing to explore the city by district: discover the local life and inspire you with a map of good places recommended by their neighbours.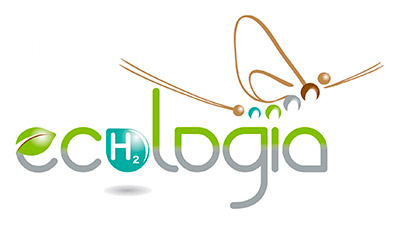 Surprise your collaborators with an exceptional environment, seminars, a lounge, private meetings, a new product launch…,Natur' water park takes care completely of the organization of your professional events.
The agency of economic development and innovation of Paris, dedicated to help without acquisition of holdings, by mobilizing all the private and public actors susceptible to favor the growth of the local and international start-up.